The U.S. Census Bureau reports that 35.9 million U.S. residents, or 11.7 percent of all Americans, moved between 2012 and 2013. Our previous analysis showed people tend to spend more when moving to a new neighborhood. Let us take a closer look at this valuable opportunity for marketers.
Reasons People Moved
When it comes to moving, most people move because of family and job-related reasons. Zillow.com goes on to list the top reasons that Americans moved are family reasons, to improve housing, for a job, to establish an autonomous household, cheaper housing, to own a house, retirement or relocation.
An analysis using Acxiom's Audience Transitions Database shows 23.4% of people also changed in marital status at the time of moving, 19.5% of them have more/less children in the household, and 11% of them also changed in occupation.
How far do people move?
Our study revealed that most people move close by, while some move across the country. 12 percent of moves stayed in the same blocks, and 16 percent stayed in the same neighborhood. 36 percent of moves were moving into a different neighborhood but still in a same county. 17.7 percent of the moves were from a county to another within the state, while 18 percent moved into another state.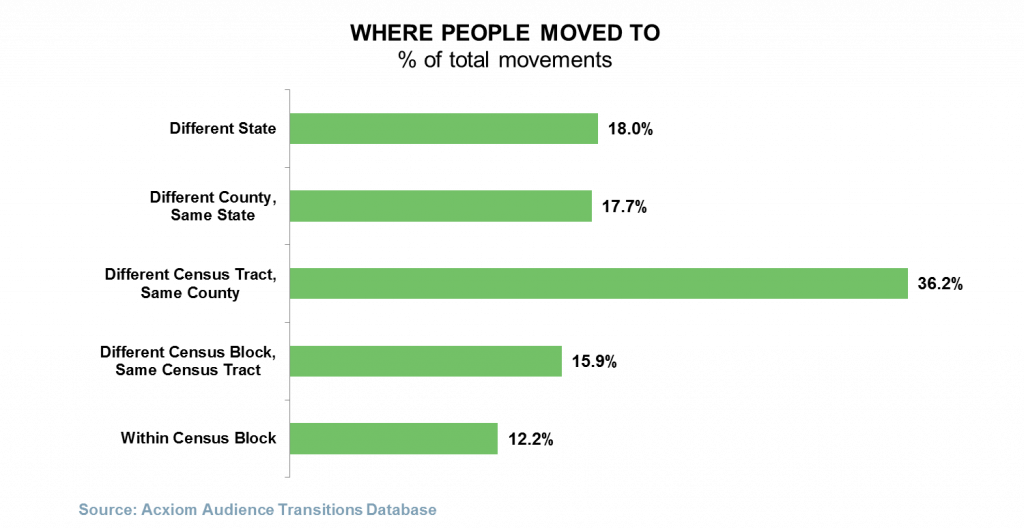 Top 10 State-to-State Movements
The research shows that moving from Florida to New York or the other way around are most popular state-to-state moves. Moving between New York and New Jersey, Florida and Georgia, California and Texas are also very popular. Moves from Arizona to California and Florida to Ohio ranked 9 and 10.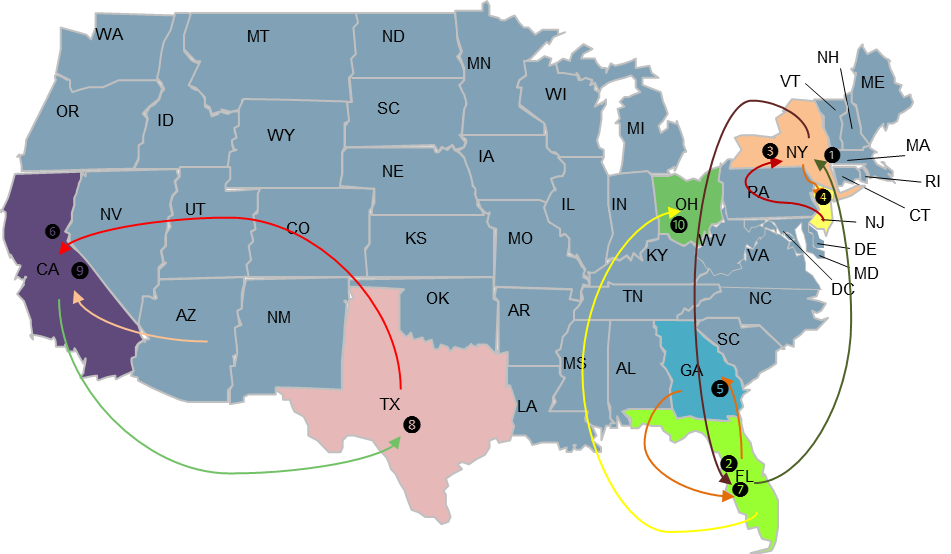 People moving across the country or moving to a close-by neighborhood will change their attitudes and needs in different ways. As a marketer, understanding your customer's moving status and motivations will help better position your business to meet their needs and address their concerns.