"A record 57 million Americans, or 18.1 percent of the population, lived in a multigenerational household in 2012, double the number who lived in such households in 1980," a report released in last month by the Pew Research Center showed.
We were intrigued by this study, and wondered if we would have similar results leveraging Acxiom's Audience Transitions database. We were also curious to see if/how this social trend influences consumer's attitudes and purchasing patterns, but that will be the topic of a future study.
We picked up where Pew left off and identified multi-generational households (defined as having three or more generations living together) over the period from the last quarter of 2012 through July 2014.
We found that the share of population with multiple generations together under one roof grew from 10.1% to 13.1% over that time. So the trend is continuing. We also confirmed that this increase in multi-generational living is apparent among both men and women, while men increased more than women.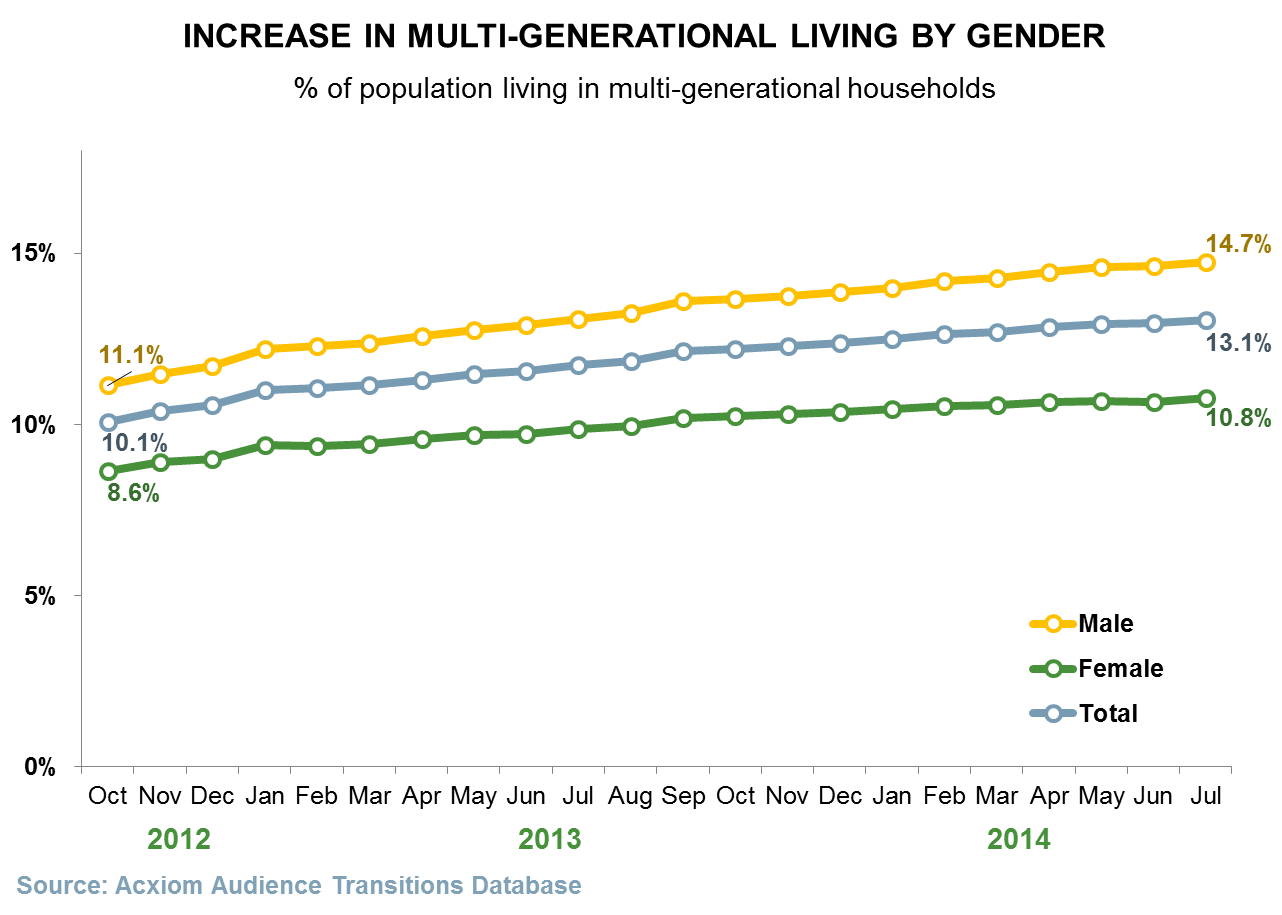 We also looked at some of the ethnic detail. The share of people living in multi-generational households increased across all seven racial and ethnic groups in our research.
Chinese families were the most likely to live with multiple generations, with 17.9% living in such households. This group also increased by the highest rate, up 0.87 percentage points from the most recent transition.
Hispanics followed closely behind at 17.6%, a rise of 0.74 percentage points.
13.6% of American Africans lived in multi-generation households, a growth of 0.75 percentage points.
Whites were the largest group, but were least likely to live in multi-generation households at just 12.7%. Yet they follow the same upward trend, experiencing an uptick of 0.70 percentage points.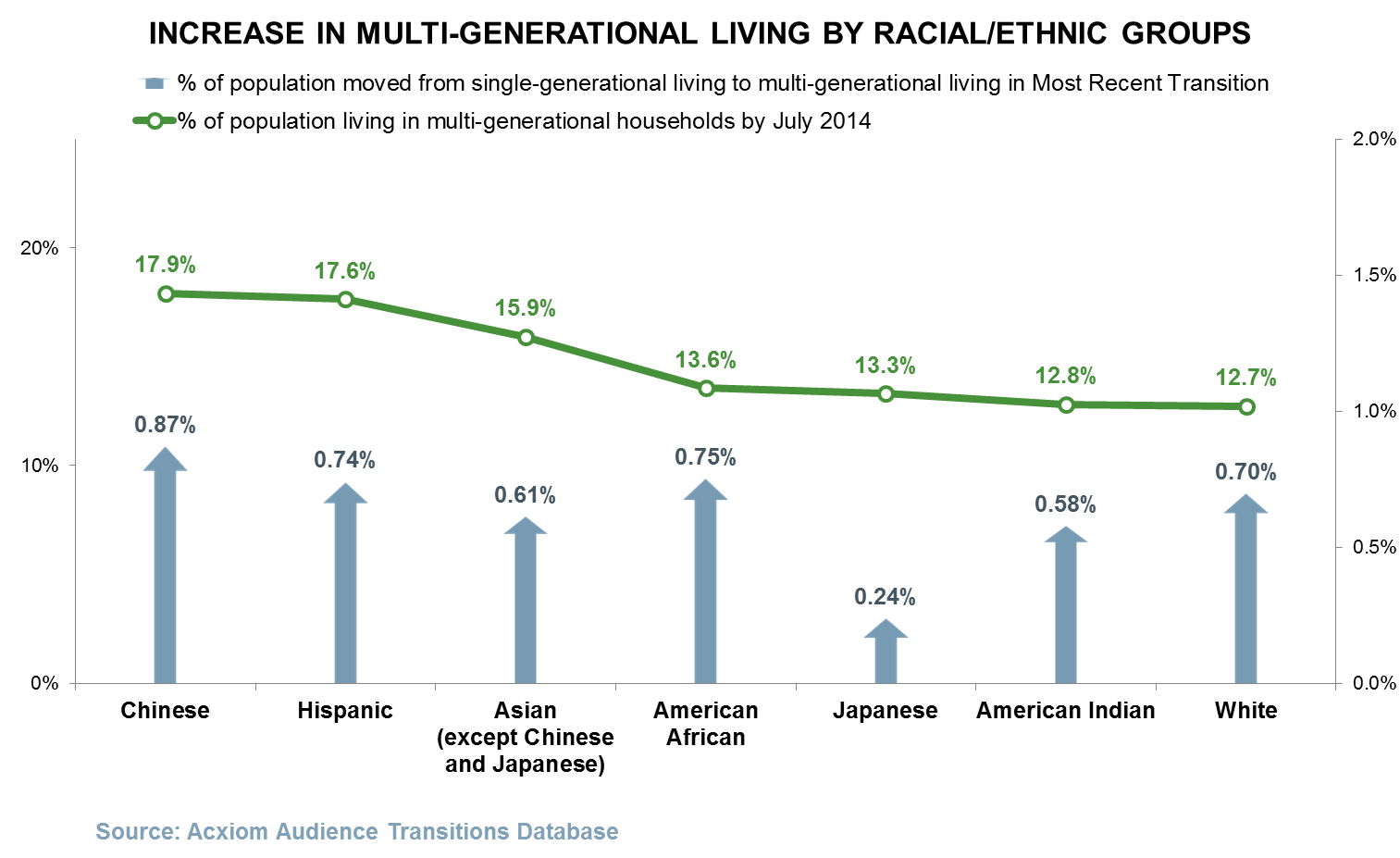 So, how does this social trend influence consumers attitudes and purchasing patterns?
Stay tuned…
Notes on terminology: Generations are calculated based on a 17 year age difference between the youngest and oldest adults in the household (HH). Presence of child is also used. 3 Generations are as Adult / Child / Parent. The labels indicate 'Child', but in this element's case, the child could be an adult child.  For example, the following people could live in a household together:  A person age 70, a person age 40 and a person age 20.  This would result in 3 generations in that HH.