Last month, we shared the most common state-to-state migrations across United States. Let's take a closer look at the top three destinations, New York, California and Florida in Acxiom's Audience Transitions database. Which cities or counties are the hottest?
 Migration to New York: The following map represents migrations to New York from other states. The destination cities or counties are represented by blue dots. The size of the dot depends on the volume of the migrations. As you can see, the largest urban center, New York City (Manhattan) is in first place. Brooklyn, Queens, Long Island and Westchester are also very popular.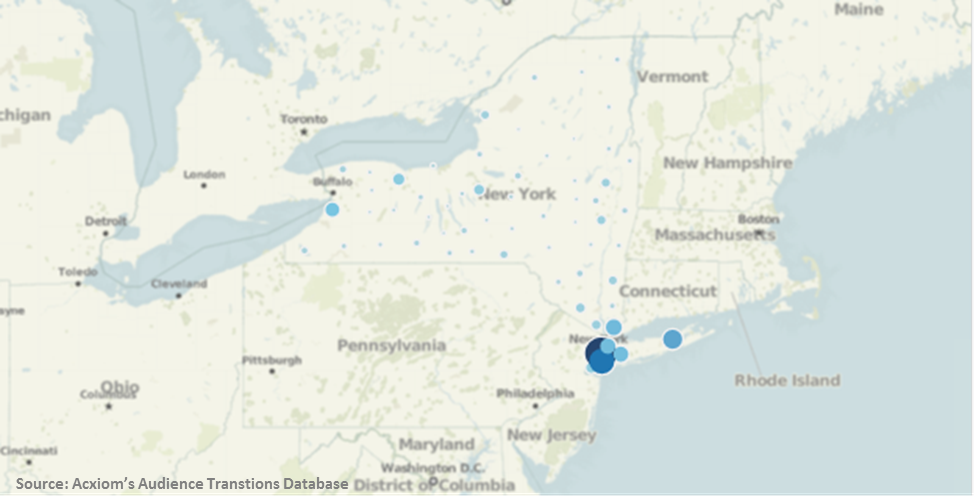 Migration to California: For these migrations, the main destinations are the San Francisco Bay Area, Los Angeles and San Diego. The lines in the map link the areas where most people migrate from from in order to live in these California metro areas. Besides the most popular city of Los Angeles, northern California is more popular among people from the northeast such as Massachusetts, New York and Pennsylvania. People from southern states like North Carolina, Georgia and Florida are more likely to settle down in southern California.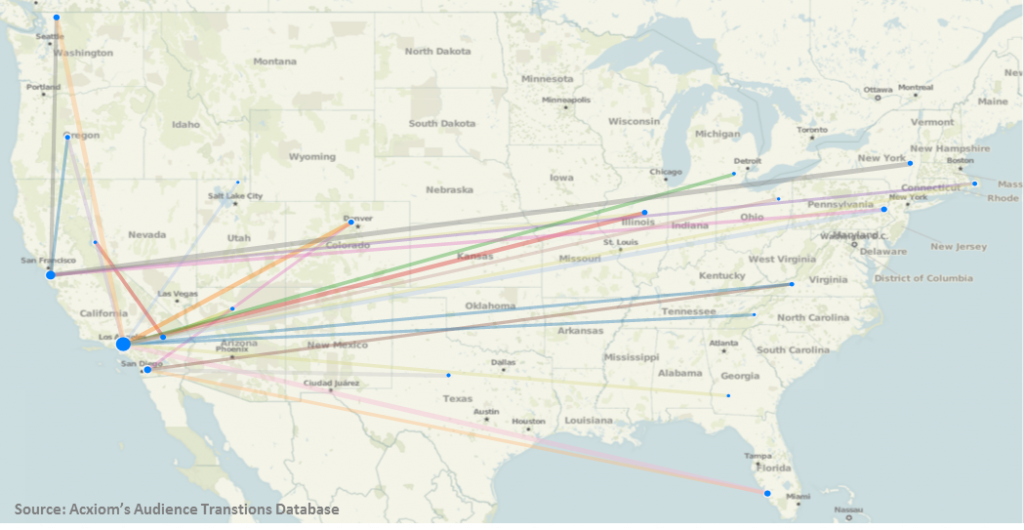 Migration to Florida: There are several destinations people move to in Florida, mostly along the west and east coasts. The largest are Miami, Palm Beach, Tampa, Orlando and Cape Coral. When we list the top ten inbound migrations to Florida in the map below, we notice an interesting pattern where people in Michigan and Ohio tend to migrate to western parts of Florida, and people from places like Massachusetts, New York and Pennsylvania tend to move to the east coast of Florida. Furthermore, people from southern U.S. cities in areas such as southern California and Texas tend to end up in southern Florida.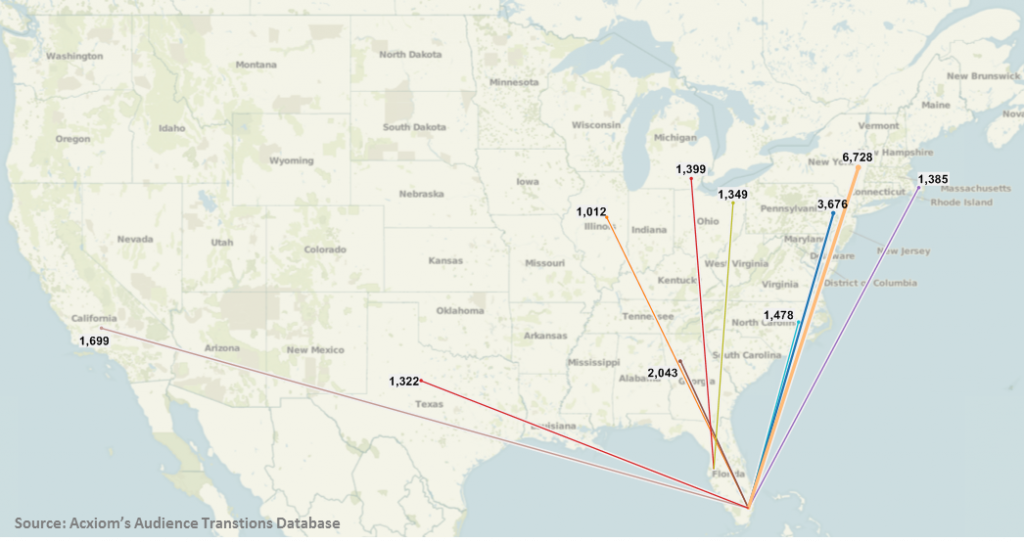 With city-level and even block-level data from Acxiom's Audience Transitions database, many more interesting questions can be addressed. We will find out more and return with further insights for you. Stay tuned!
Maps were created in Acxiom's Audience Operating System.