In my blog post last month we learned that when city folks and country folks swap locations, over time, they begin to shift how they vote to reflect their new surroundings. We wondered how moving affects what people buy as well. So this month, we linked credit card spending data to Acxiom's Audience Transitions database to find out what people buy when they move to new surroundings.
It turns out that the main areas of immediate spending after a move are Home Improvement, Beauty and Cosmetics, and various In-Home Services like house cleaners, floor refinishing, and swimming pool service. Can you guess who was buying what, how much they spent and how soon?
Lowes and Home Depot, here I come. Urban movers spend 40% more than usual in the month of move, and 28% in the month after on home improvement. Rural movers make 70%-80% more home improvement purchases within the first two months. During the months leading up to the move, urban movers tend to hold off their spending on this category until the move, with 20% less than usual; while rural movers start their home improvement journey two months earlier than urban movers, their spending increases from 16% and more in the months leading up to the move.
The analysis also indicates urban movers settle down very quickly after the move. They make most of the purchase within two months, and back to normal soon after.  Rural movers continue to spend 15% – 20% more than average in the following 6 months.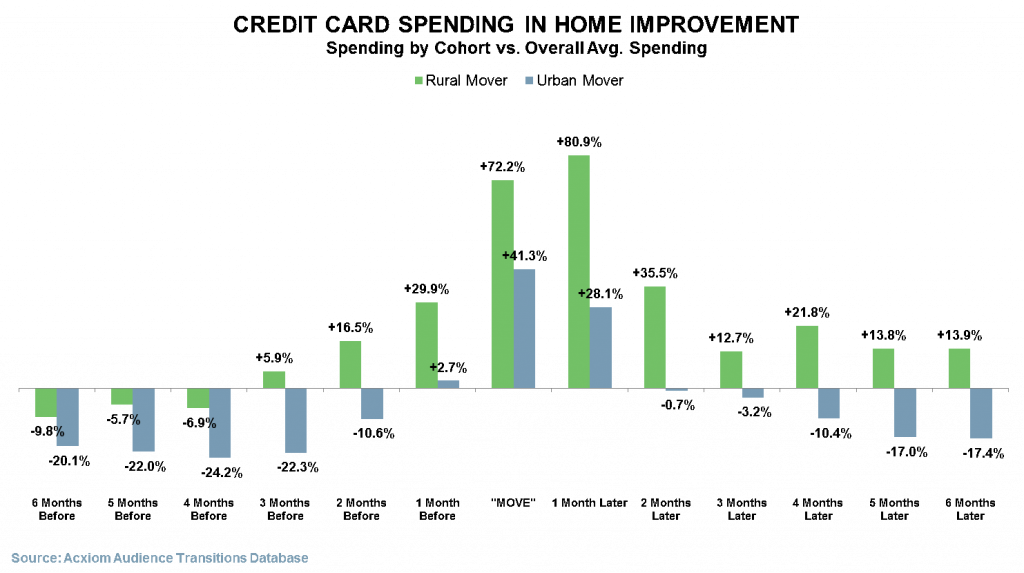 L'Oreal, I've got my credit card out… Beauty and Cosmetics is highly impacted by a move. Both urban and rural movers tend hold off spending on beauty and cosmetics during the month of move. After the movers settle down, urban consumers spend 20% more than usual, especially 4-5 months afterwards. Rural consumers, on the other hand, tend to spend a bit more in 2-3 months before the move and much less after.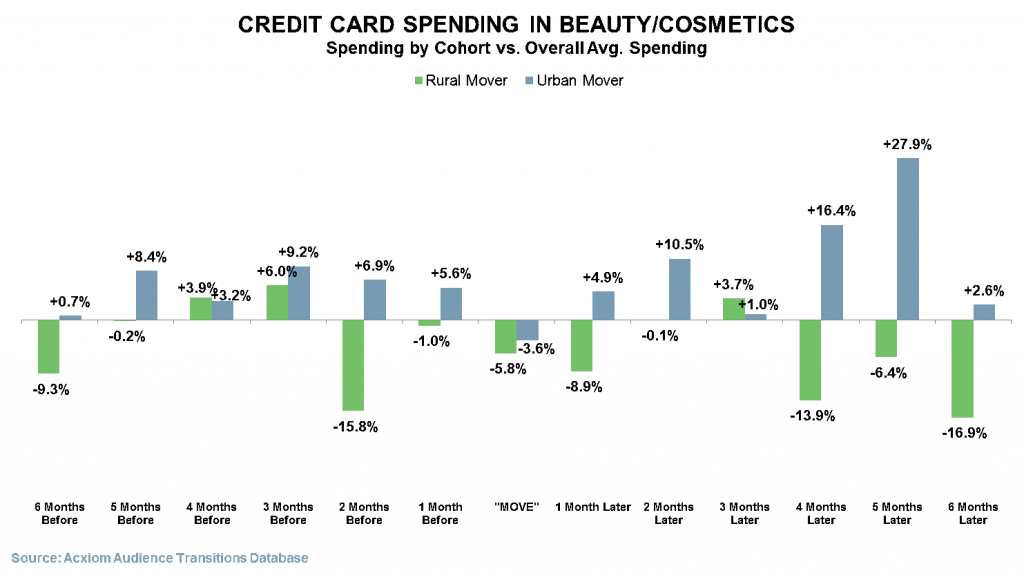 Often with more space in a rural area, these movers usually start their home services right after the move and continue to spend 20% more than average, whereas the urban movers spend consistently around or below the average.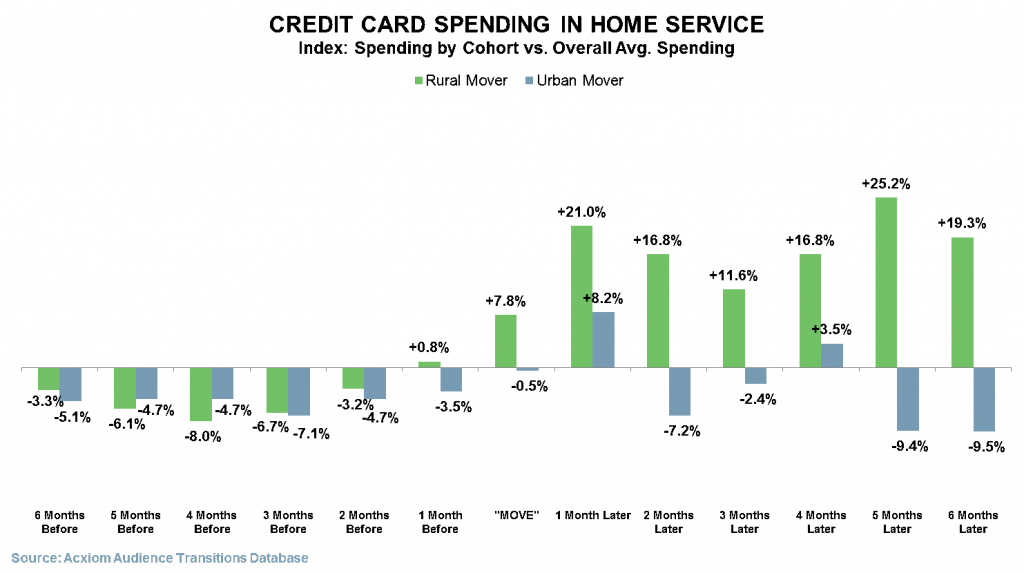 What we don't know is how long urbanites and rural dwellers stay put? To be continued.