Connect with High Impact Shopper Audiences
We help grocers and c-store banners reach high-impact audiences across platforms and devices to deliver a consistent, cohesive experience. Acxiom offers a broad and deep assortment of customer-level and modeled data that can be utilized to gain important insights about individuals or groups of people to help you reach the right people. This customer intelligence can then be utilized to power personas, segmentation schemes, and audience personalization to make marketing campaigns more effective and efficient.
PII-Based Audiences for Offline or Onboarding
Acxiom's InfoBase Audiences are robust, marketable consumer prospect files that enable customer acquisition, retention and improved marketing results. All audiences are multi-sourced and updated regularly to ensure marketers can leverage the most accurate and actionable intelligence available. For example, stores can leverage millions of "new mover" records to target grocery shoppers that recently moved into their trade area, updated weekly ensuring the tremendous opportunity to recognize new customers and give you the chance to cultivate long-lasting and profitable relationships.
InfoBase Audience products are also held to the highest standards in meeting name and phone suppressions required by the Federal Trade Commission and state do-not-call regulations, DMA mail and phone suppression files, as well as deceased and prison suppressions.
Infobase also makes pre-built and ready-to-go audiences based on known, actionable information available for licensing, including demographics, affinities, preferences, and behaviors combined with powerful predictive analytics for actionable targeting and messaging.
Hyper-Targeted Digital Audiences
Acxiom Semantic Audiences enable you to reach your desired audiences with precision and scale, all while remaining privacy-compliant. Grocery and C-store marketers are free of taxonomic boundaries of traditional, behavioral marketing methods and are on point to capture their ideal audience's affinities in real time.
Our Semantics algorithm uses natural language processing (NLP) to identify the most important words and phrases in web-based content to understand the meaning and sentiment. When a shopper views the page, the insights are appended into a real-time anonymous cookie persona and are added to a weighted keyword cloud that is used to build audiences.
Acxiom also offers store operators syndicated, pre-defined audiences that revolve around behavior on the users' devices to understand core characteristics and better predict purchase intent, e.g., those who use grocery delivery services. They are available off-the-shelf for instant activation on major destinations.
Audience Distribution
Acxiom offers retail brands powerful data enablement platforms to build, deliver and connect audience data anywhere across digital and offline channels. Audiences can be developed, analyzed and ready to distribute digitally or offline in less than an hour.
Easily search and access high-impact audience data via web-based, self-service tools
Expertly build, size, and segment custom audiences using InfoBase® data
Rapidly distribute audiences to all the top publishers, social networks, and programmatic platforms around the globe
Append InfoBase data in real-time to enable dynamic web content, messages and offers
(Re)Targeting and Creative Optimization
It takes at least several impressions to nudge shoppers from just being aware of your brand to becoming favorably disposed to it. It also requires you to send the right message for this stage of their journey.
Don't blindly retarget all the potential customers who have visited your site in the last month with a generic message. Instead, segment your audience (recent prepared meal page visitors, grocery delivery cart abandoners, etc.) and deliver distinct and personalized content. Targeting users based on specific page visits is a good starting point but personalization needs to be taken to the next level based on an understanding of who these prospects are as a person, despite lacking PII (like their name or email) at this stage. IP addresses and other signals can be leveraged to create rich, third-party data-informed customer portraits (including demographics, interests, lifestyle, Personicx® lifestage and other segments) to fuel personalization.  
Known customer interactions (from POS or third-party delivery platforms for example) are collected in rGRAPH, unified across all devices, channels and platforms, and enriched with third-party data. Then they are deployed in a Customer Data Platform (CDP) along with the anonymous retargeting campaign landing page visits collected in rGRAPH360, to enable hyper-relevant messaging.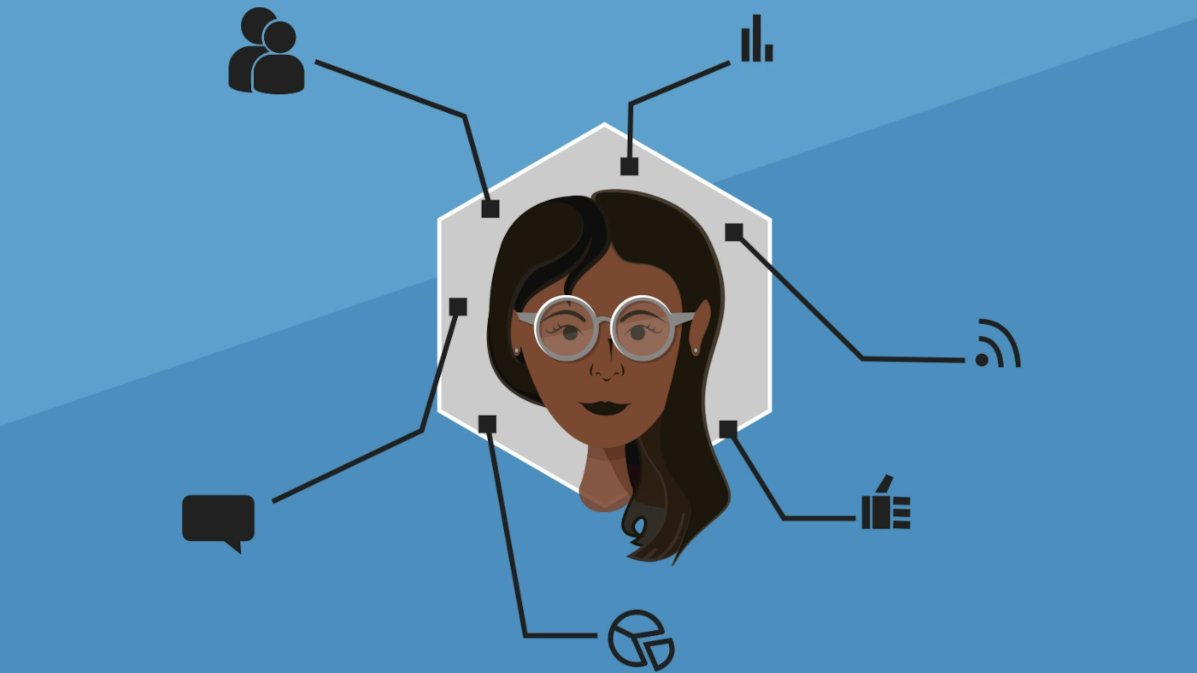 These insights can also feed next generation Dynamic Creative Optimization (DCO), which features dynamic content elements not just based on products viewed or added to a shopping cart but also by their characteristics and preferences as an individual.
Ask our representative for a demo of Acxiom's AI- and data-driven refinement of personalized messaging and offers at each progressive touchpoint in the customer journey.
Brand Perception Shift Measurement
Data volunteered by shoppers through surveys and other tools can deliver high-level strategic insights but often don't scale well due to sample size limitations.
Retailers collaborating with Acxiom can significantly enhance the utility of this zero-party data by matching survey respondents to the 260 million individuals in InfoBase to:
Append Infobase and Acxiom partner data elements for richer insights
Leverage the survey as a seed for lookalike modeling and scaling up audiences
Score the enriched first-party graph with these new classifications
Activate these new high value audiences across digital and offline channels