Omnichannel Diner Reach
We offer a variety of marketing solutions that help restaurant brands build brand equity, drive dine-in/take-out traffic and boost deliveries (which typically constitutes around 20% of orders post-pandemic for casual and fast-food restaurants according to the 2022 Acxiom Restaurant MADTech Study).
Programmatic Match Multiplier
With the 'cookiepocalypse' – or deprecation of third-party cookies – effective from 2024 and restricted access to mobile IDs, brands face a major shift in how they understand, connect and engage with customers in the digital ecosystem due to declining audience match rates.
Acxiom's Match Multiplier is an automated, repeatable, outbound service that occurs with each push of an audience from the first-party graph that your restaurant wants to reach programmatically.
Acxiom's Match Multiplier not only leverages traditional on-boarders but also uses PII for programmatic on-boarding as first closed operator of The Trade Desk's UID 2.0 as well as Acxiom's Intelligence Hub clean rooms. The result? A boost of media partner match rates by up to 57%. Apart from giving you confidence that you are reaching your diners, you can also extend reach to the diner's household and push directly to platforms of your choice.
Mobile Prospecting and Acquisition
The majority of meal delivery and take-out orders are now made on a mobile device so it makes sense for restaurants to use mobile to drive loyalty among existing digital customers and to coordinate delivery/pick-up services. Axiom's Mobile Marketing solution empowers restaurants to go beyond these current diner applications and create trusted, personal connections with prospects at each stage of their journey. Restaurants can drive acquisitions and app downloads, repeat orders, increase loyalty and engagement with relevant messaging across all mobile channels. Brands can ultimately unify these experiences and scale them across their campaigns.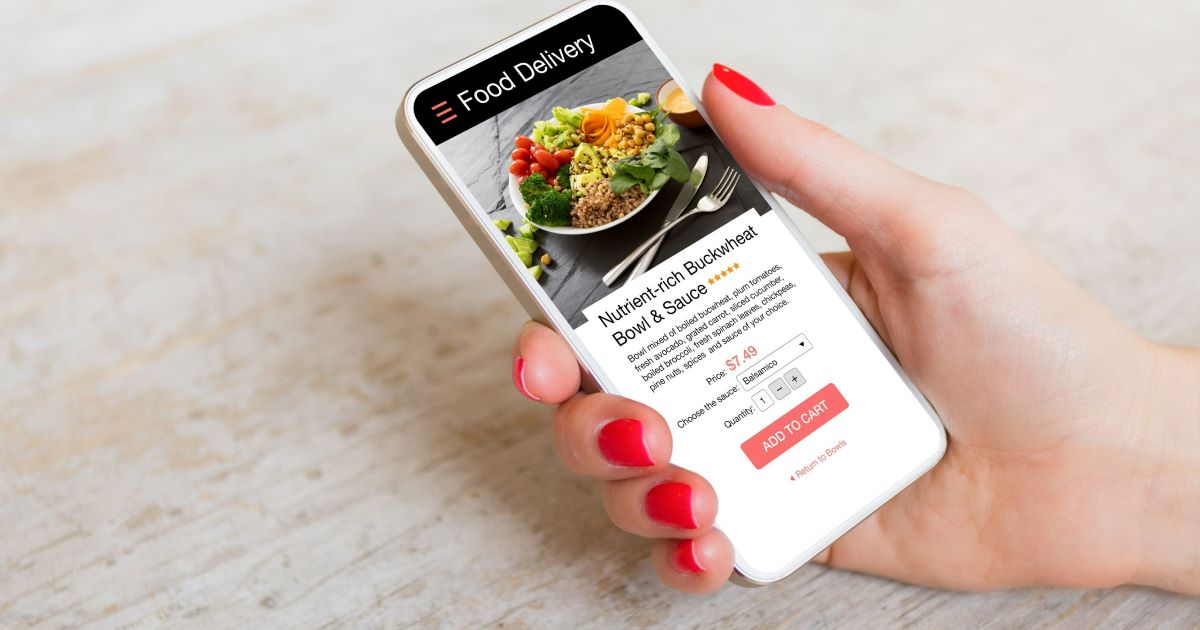 Mobile Marketing by Acxiom helps restaurants unlock additional channels within the mobile space (SMS, MMS, In-App Messaging and Wallet Adoption) and empowers them to deliver on their marketing goals. Deliver consistency in your customers' meal experience by offering special offers/incentives through QR codes and your brand's mobile wallet, enabling them to seamlessly order and dine in-restaurant and off-premises.
UNLOCK MOBILE OR
BETTER ENGAGEMENT
Adding SMS/MMS to the overall channel mix further tailors the
engagement journey
DRIVE ACQUISITIONS
Convert prospects who self subscribe into mobile marketing programs and by engaging prospects normally reached through other channels
INCREASE BRAND LOYALTY
Maximize lifetime customer value by engaging in these additional and unique personal touchpoints.
IMPROVE SALES
Personalize e-commerce mobile offers based on previous buying behaviors, intent, and location.
DELIVER HIGH-VALUE
CONTENT
Leverage attributes such as behaviors, location, and sentiment to deliver timely
and relevant messages.
Email Prospecting
Email is the No. 1 communication channel with almost 99% of online consumers checking their email at least once a day. It has the added benefit of being trackable in real-time through open, click-through and conversion rates, enabling campaign optimization.
Our eProspecting solution is a full-service, quick and cost-effective way to build awareness and engage with diners that your restaurant does not have a relationship with or for whom you do not currently have an opt-in email address.
We've built a universe of more than 300 million reachable people matched with active, deliverable email addresses, de-duplicated using our Acxiom InfoBase® universe of US consumers. Because it all starts with an InfoBase-informed audience, we can easily integrate all marketing channels including direct mail, search, display or social media to optimize the campaign mix and manage omnichannel frequency.
Direct Mail Prospecting
Restaurants struggle to obtain a 360° view of their customers due to walk-ins that don't identify themselves or customers who only share partial information. Luckily, the vast majority of dine-in, take-out/drive-thru and delivery transactions are made with credit/debit cards, which can be leveraged to significantly boost customer recognition and append rich portrait data.
Restaurants look to identify their diners' postal address when the only PII available is the customer's name from the credit / debit card transaction. Trade Area Address append allows retailers to recognize shoppers by populating missing customer contact information. A trade area is pre-defined by prioritized ZIP Codes surrounding each restaurant, to which the name information from credit card/debit card transactions is then matched.
Get a x3.5 higher conversion and ROAS
Join disparate records in CRM / Marketing database
Retain customers with relevant messaging across multiple channels
Implement customer loyalty / reward programs
Real-time Decisioning & Optimization
Acxiom provides first-party, real-time services to serve as an extension of your brand – not a middle layer between you and your customer or the publishers. The real-time services deliver the insights and speed you need to break through the clutter, build brand awareness and grow brand equity.
The suite of rAPID Services from Real Identity includes a first-party tag, data repository and API. They are combined with turnkey management of components to achieve optimal outcomes for your brand. These real-time capabilities deliver decisions in less than 10 milliseconds, empowering platforms with the information (and precious time) they need to deliver customized, relevant, and engaging messages to build awareness in real-time.
These real-time data and insights services fuel your Customer Data Platform (CDP) taking personalization to the next level. It can also be packaged with next-generation dynamic creative optimization (DCO) to create hyper-relevant ad variants based on location, device, demographics, behavior, attitudes, Personicx® segment, etc.
Brand Awareness Lift Measurement
Data volunteered by diners through surveys and other tools can deliver high-level strategic insights but often don't scale well due to sample size limitations.
Restaurants collaborating with Acxiom can significantly enhance the utility of this zero-party data by matching survey respondents to the 260 million individuals in InfoBase to:
Append Infobase and Acxiom partner data elements for richer insights
Leverage the survey as a seed for lookalike modeling and scaling up audiences
Score the enriched first-party graph with these new classifications
Activate these new high value audiences across digital and offline channels