Understand How Acxiom Can Help you Improve Engagement with Real-Time Personalization
Watch this video to see a customer journey fueled by Acxiom CDP, Data and Identity.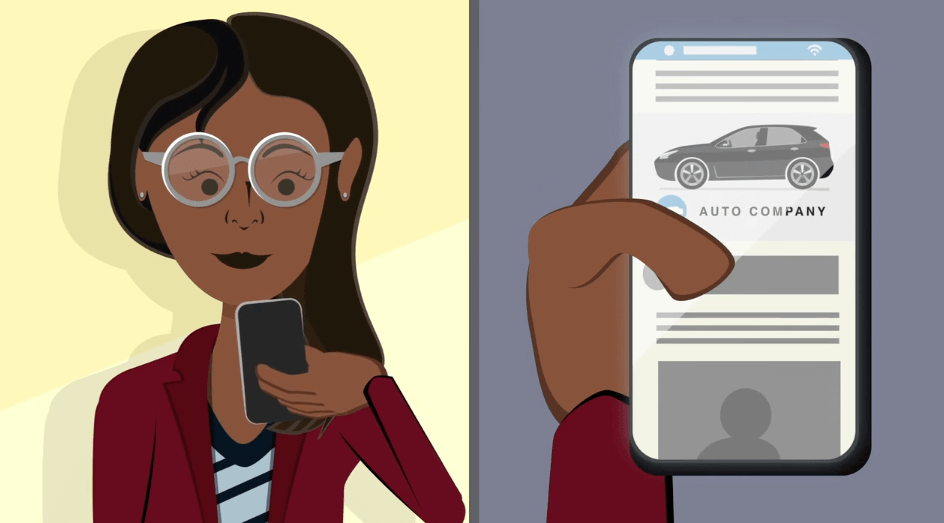 CDPs are powerful tools that are reshaping the martech space and evolving brands' capabilities to unify known personal information (PI) and anonymous customer signals. CDPs create the potential for enormous value for the brands that use them and the customers who interact with those brands. But no single tool or platform can solve all the complex challenges brands face; proven omnichannel solutions powered by experienced professionals with the expertise to orchestrate data between digital and offline environments are essential. For marketing to be successful, brands must better understand and connect with people, knowing who individuals are and what cross-channel data tells us about their preferences.
Find and address gaps in the customer experience, from shopping information to buying to ownership

Optimize quantity and quality of channel cadence to deliver a superior customer experience

Increase the amount of more relevant, personalized communications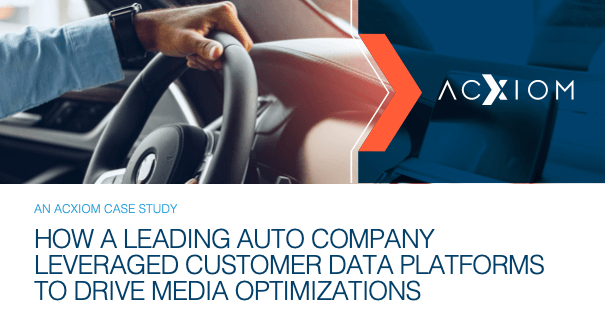 Download Case Study
Learn How
With the help of Acxiom and other IPG agencies this global automotive leader was able to connect the data dots for their marketing teams, achieve data transparency, optimize media execution, and improve ROI and measurement. We invite you to download our latest automotive case study. Or, reach out to info@acxiom.com to understand how we can help you understand your customers.
Download Case Study