The Cookieless World
Acxiom has solutions that enable marketers to thrive in a world without digital identifiers like IDFA and third-party cookies.
Digital marketing is changing whether marketers are ready or not. Acxiom is here to help, providing perspectives and solutions to prepare brands for the cookieless future, while also continuing to advocate balanced and respectful approaches for marketing.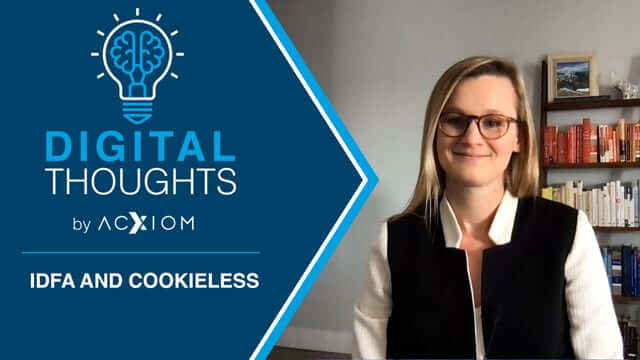 Our Point of View on Recent Cookieless News
Stay up-to-date on Acxiom's latest POVs around the changes in the digital ecosystem.
How We Can Help
Acxiom has several solutions to help future-proof your marketing strategy.
Acxiom's Cookieless Solutions
Building trust and delivering engaging experiences with your customers starts here.