Data Management Solutions
Over 50 Years of Doing Data Management Right
To deliver the connected and relevant experiences customers expect, marketers need scalable, accurate, unified data and identity that is accessible, compliant and integrated across the entire martech and adtech ecosystem. Our solutions provide offerings across the entire customer experience.
Full Suite of CDP Solutions
Acxiom's extensive and proven data management capabilities work across offline and digital data-driven marketing efforts, integrating data across all of your marketing platforms and applications. Our data management solutions enable your marketing efforts throughout the entire customer experience and provide a unified data layer to power successful marketing.
Managed Services
Professional Services that Help You Get the Most Out of Your Data Management Solutions
Our data and tech savvy professionals will work with you to get the most out of your data management and CDP solutions. Our extensive suite of managed services ensure you get the right support for your business. We can help you implement your solution, analyze and mine data for new insights, monitor data compliance and governance processes and perform a choice of campaign planning and execution services.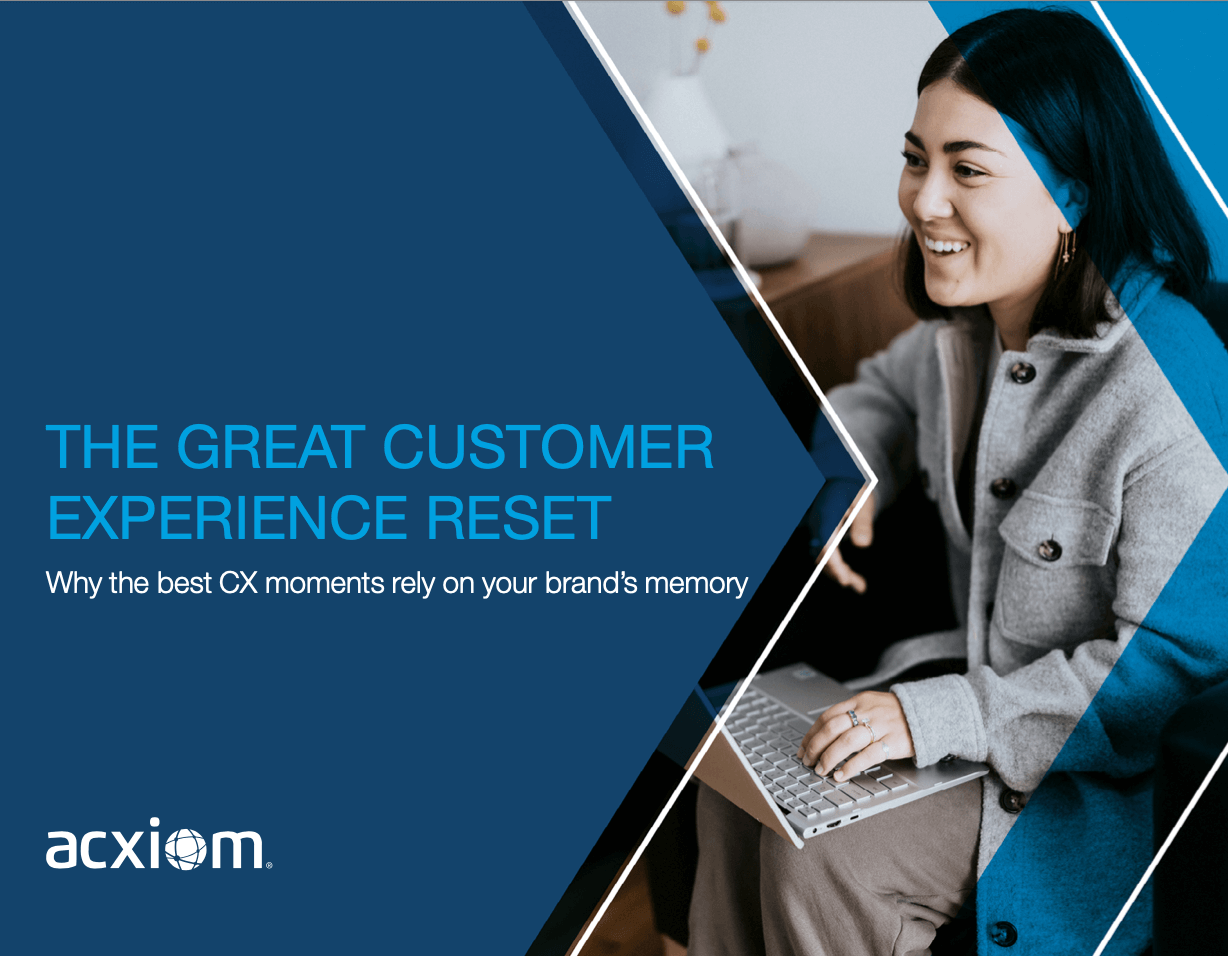 Download Now
Why the Best CX Moments Rely on Your Brand's Memory
In practice, nailing the micro-moments that customers love is only possible if you also master the long game – what we call marketing with a memory. We've created a useful guide to help you.
Download Now